Lik Zinc Project – Alaska
Introduction
The Lik high-grade zinc project located in northwestern Alaska is an advanced exploration project joint ventured with Teck American Incorporated ("Teck"), a wholly owned subsidiary of Teck Resources Limited, the world's third largest zinc miner.  For the first time in the history of the Lik joint venture, Teck and Solitario jointly funded an exploration program in 2018 with Teck acting as the project manager.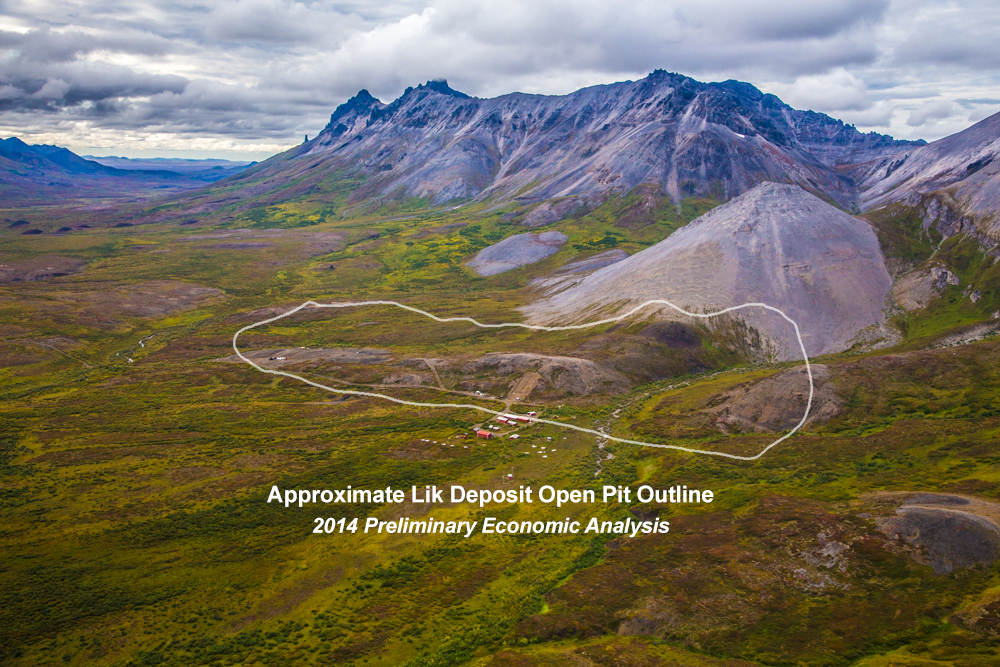 The 2018 Lik exploration program consisted of:
Geologic mapping and geochemical sampling over the deposit and potential extensions to the northeast,
A ground gravity geophysical survey over prospective stratigraphy, mainly on the eastern half of the property; and,
Nineteen previously drilled core holes were selected and recovered for geologic logging for 2019.
Approximately 1.5 kilometers north-northeast of Lik, reconnaissance geologic mapping and geochemical sampling in 2018 identified a geochemically anomalous area within stratigraphic rock units that host Red Dog district mineralization with the presence of pyritic shales at surface.  Although a gravity high is coincident with this area, the high could also be associated with overlying carbonate rocks or complicated by topographic effects.  This potential new target, informally called "North Area Prospect", will be one of the primary work areas for 2019.
Objectives for the 2019 Lik exploration program include:
Follow-up geologic mapping and geochemical sampling in the newly identified North Area Prospect.
Multi-element continuous scan of historic core with state-of-the-art X-ray fluorescence scanning technology to further define the Lik deposit's geochemical signature and characterize its distal geochemical halo to potentially vector in on new drill targets.
Complete selective relogging of historic drill core from the Lik deposit to better understand its geologic characteristics.
The 2019 Lik exploration program will again be jointly funded by Teck and Solitario with Teck managing the work program.  Exploration work is expected to begin in April and be completed by the end of September.
Projects:
Golden Crest Gold-South Dakota
---
Lik
> Technical Reports
> Photography
This web site also contains information about adjacent properties on which we have no right to explore or mine. We advise U.S. investors that the SEC's mining guidelines strictly prohibit information of this type in documents filed with the SEC. U.S. investors are cautioned that mineral deposits on adjacent properties are not indicative of mineral deposits on our properties.